Designed

With brain & care.
Innovative features make hosting simple.

100% Fully Managed
We provide fully managed hosting.Managed shared hosting includes all of the support you would regularly get with our shared hosting services plus extra support focused on managing your website
cPanel Control Panel
We provide cPanel control panel interface, an extremely user friendly control panel which makes it simple to manage all aspects of your hosting account.Ability to configure e-mail accounts, domain management, website statistics and database administration.
Scalability
Our Services offers website hosting solutions that provides businesses, non-profits, and governmental organizations with a flexible, highly scalable, and low-cost way to deliver their websites and web applications.
99.99% Uptime SLA
We provide a secure and reliable hosting environment. Customer websites are hosted on high performance servers, and our data center is equipped with a UPS power back-up generator. We perform 24/7 network monitoring, so if an issue does arise, we can address it immediately.
Value for money
You get what you pay for – we may not be the cheapest web hosting provider out there, however we guarantee maximum quality of service for our clients and their websites. The service that we provide is our number one priority, and making you happy our main concern.
Secure SSH Access
You can access your Linux Hosting account using SSH.SSH (Secure Shell) is a Linux-based protocol that you can use to log in to another computer over a network so that you can execute commands on a remote machine and move files from one machine to another.
Customer Support
We are always here, and more than happy to help you. If you have any questions or queries we are here for you. No matter what time of the day, what time of the year – we are here and waiting to serve you.
10 Gigabit Ethernet Connection
10 Gigabit Ethernet Connections is a world-class rated web hosting technology.A major solution to the bandwidth issue and multiplication of ports. This innovative technology delivers 10x (ten times) the bandwidth, thus bringing a whole lot of relief to issues relating to bandwidth.
250+ Free Script Library
A further feature included with every Just Host account is an entire script library totally free! SimpleScripts can automatically install any of the long list of leading scripts for you, which include WordPress, osCommerce, phpBB and Joomla.
Ready for extremely fast hosting?
Get Most out of our hosting today.
We are at your service
Our in-house team is on hand 24/7 to not only solve technical issues, but to offer the guidance you need to succeed online. Contact us via live chat!
WEB HOSTING WITHOUT LIMITS
With unlimited space, bandwidth & databases, your site has room to grow.
FREE 24×7 GENUINE SUPPORT
Our friendly in-house team is here for you 24×7. We deal in minutes, not hours.
BESPOKE HOSTING TOOLS
Manage your hosting & email with the World's most advanced web hosting control panel.
100% GENUINE WEB HOSTING
All our servers are hosted in our secure state-of-the-art data centres.
NO QUESTIONS MONEY BACK GUARANTEE
All our servers are hosted in our secure state-of-the-art data centres.
iRacks

Complete Features
We've got you covered with outstanding features and We are completely at your service.

Learn more about our plans
Launch from

$

4

/mo
Power from

$

7

/mo
Pro from

$

10

/mo
Pro SSD from

$

15

/mo
Package Features

Disk Space

?

The amount of space to store your website files, databases, emails and more. All of our web servers are RAID protected with redundant fault-tolerant hard disks.

25 GB RAID Protected
100 GB RAID Protected
Unlimited
20 GB SSD RAID10 Protected

Bandwidth

?

The amount of bandwidth (also known as data transfer) available for this particular hosting plan.

Unlimited
Unlimited
Unlimited
5000 GB

Uptime

?

You can expect 99.9% server uptime.

99.9%
99.9%
99.9%
99.99%

Hosted Domains

?

Number of domains with their own web sites, email accounts and DNS records that you may host under your cPanel account.

5
26
Unlimited
Unlimited

Parked Domains

?

Domain names that are associated with your cPanel account, but don't have their own content. They point to your primary domain.

Unlimited
Unlimited
Unlimited
Unlimited

Subdomains

?

In DNS hierarchy are parts of a larger domain name. For example, support.namecheap.com is the subdomain of the namecheap.com domain

50
100
Unlimited
Unlimited

Websites

?

The number of websites you can host with 1 plan. For shared hosting, additional websites are added using cPanel's Addon Domain functionality.

5
26
Unlimited
Unlimited

Backups

?

We do regular backups for internal purposes mostly, however you can always request the latest backup if you need it.

Standard Daily
Standard Daily
Standard Daily
2 x Daily + Weekly Backups

CloudFlare Ready

?

CloudFlare protects and accelerates any website. CloudFlare automatically optimizes the delivery of your web pages so your visitors get the fastest page load times and best performance.

Marketing

?

Use Attracta free SEO and Marketing tools to increase search engine traffic for your website.

Dedicated IP(s)

?

A private IP address can be used for example for your SSL certificate.

$24.00/year
$24.00/year
$24.00/year
$24.00/year

Free Apps

?

All of our hosting plans include the Softaculous Apps Marketplace. This includes over 100 free Apps like WordPress, Drupal, Joomla, Magento, Zen Cart, Cube Cart, SMF, photo gallery and other software

250+ apps with 1-click install
250+ apps with 1-click install
250+ apps with 1-click install
250+ apps with 1-click install

FTP Users

?

Amount of users that can be created in your account to use FTP connection. It allows you to connect to the server, upload/look through the uploaded files to the server.

50
100
Unlimited
Unlimited

Money Back Guarantee

?

If you're not satisfied with our services, receive a full refund within 14 days of your signup date.

45 days
45 days
45 days
45 days
Email Features

Email Accounts

?

Total amount of email accounts that can be created for all your domains and subdomains in the hosting account.

50
100
Unlimited
Unlimited

Email Forwarders

?

This feature allows you to forward a copy of any email sent to one of your email accounts to some other email address.

50
100
Unlimited
Unlimited

Email Autoresponders

?

Allow you to send a message in response to your incoming email automatically.

50
100
Unlimited
Unlimited

Webmail

?

An interface which is used to access your mail via web-browser. We offer Horde, Squirrelmail and RoundCube webmail interfaces.

SMTP, POP3, IMAP

?

Standard protocols that can be used for email sending and receiving.

SpamAssassin

?

Spam protection tool installed on our servers which can be easily enabled and configured through your cPanel.

Mailing Lists

?

This feature allows you to create a list of email addresses and send them an email by specifying a single address.

10
Unlimited
Unlimited
Unlimited

Catch All Facility

?

Allows you to receive all emails that are sent to an address that does not exist to the default email address created in your cPanel.

SPF

?

This record will specify which machines are authorized to send email from your domain(s). Only mail sent through these servers will appear as valid mail when the SPF records are checked.

Domain Keys

?

An e-mail authentication system that allows for incoming mail to be checked against the server it was sent from to verify that the mail has not been modified.

BoxTrapper

?

BoxTrapper protects your inbox from spam by requiring all email senders not on your Whitelist reply to a verification email before you can receive their mail.

CSV Import (Email & Forwarders)

?

This feature allows you to use .csv files to create multiple email addresses or email forwarders for your account simultaneously.

Databases Features

MySQL Databases

?

Allow you to manage the data which is used with CMS-software such as Joomla, Drupal, WordPress etc.

50
100
Unlimited
Unlimited

PHP MyAdmin

?

A third-party tool included with cPanel, used for managing MySQL databases over the Internet

PostgreSQL Databases

?

Based on an object-relational management system PostgreSQL databases that allow you to manage the data which is used with CMS-software such as MediaWiki, Drupal, OpenCms etc.

100
Unlimited
Unlimited

PHP PgAdmin

?

A third-party tool included with cPanel, used for managing PostgreSQL databases over the Internet.

Server Features

Apache 2.X

?

Web-server version installed on our servers

PHP 5.X.X

?

Scripting language version installed on our servers

PHP 5.2 – 5.5

MySQL 5.X.X

?

Relational database management system version installed on our servers

CGI

?

Supported with our servers standard that defines how web server software can delegate the generation of web pages to a stand-alone application, an executable file

Perl

?

A high-level, general-purpose, interpreted and dynamic programming language which is installed on our servers

Javascript

?

JavaScript is a scripting language developed by Netscape to create dynamic, interactive Web pages.

SSI

?

Server Side Include – is a server-side scripting language used for creating dynamic webpages by inserting the content of one file into another

Ruby on Rails

?

Ruby on Rails, often shortened to Rails, is an open source full-stack web application framework for the Ruby programming language.

SSH Access (Jailed)

?

Jailed SSH gives you limited shell access where only basic shell commands are allowed and the usage is limited to your account. To get jailed ssh enabled please submit a request at our helpdesk

eAccelerator

?

eAccelerator optimizes php scripts to speed up their execution

xCache

?

Server side caching to help your sites load even faster

Control Panel Features

Backup Manager

?

Allows you to download a zipped copy of your entire site or parts of it onto your computer or restore parts of your hosting account by uploading your partial backup zip file(s)

Virus Scanner

?

With ClamAV™ Virus Scanner you can scan your mail, entire home directory, public web space and public FTP space

Google Apps

?

You can easily configure your domain name for Google Email, Calendar and Docs using this feature.

Image Manager

?

Allows you to resize an entire directory of images to your preferred size and store them in a folder called thumbnails, resize individual images and convert one type of image file to another

Apache Handlers Manager

?

Allows you to manage apache handlers. By default, Apache only handles certain file types. You can configure Apache handlers for other file types

Hotlink Protection

?

A protection which prevents other websites from directly linking to files on your website. Other sites will still be able to link to any file type that you don't specify

IP Deny Manager

?

A feature which is used to deny access to your site from a specific (or a range of) IP address(es)

Index Manager

?

An interface which allows you to configure how a directory index will appear to those who access it

Leech Protect

?

A feature which sets the maximum number of logins that can occur within a 2-hour time limit in order to protect your site from brute-force attack

Mailman List Manager

?

An application which handles your mailing lists

MIME Types Manager

?

You can easily manage your MIME types that relay information to the browser about how to handle file extensions

Network Tools

?

An area with tools for retrieving network information. For instance, you can look up an IP address or trace the route from your computer to the computer on which your website is hosted

PGP/GPG

?

A data encryption and decryption computer program that provides cryptographic privacy and authentication for data communication. PGP is often used for data signing, encrypting and decrypting

Random HTML Generator

?

The random HTML generator picks a string of HTML code from a list and inserts it into an SSI (Server Side Includes)-enabled web page

Redirect Manager

?

Allows for the redirection of users visiting a particular page. This can be useful when redirecting a short URL to a necessarily long one. You can create, remove or search for existing redirects

Simple CGI Wrapper

?

Allows you to create a special folder, called /scgi-bin, inside your /public_html directory in order for the scripts placed in this folder to be handled as CGI scripts

Server Status Viewer

?

This set of features allows you to access several lists to view information regarding your server. This can be helpful when troubleshooting both hardware and software issues

Change Language

?

You can easily change cPanel interface language using "Change Language" feature.

Web Disk

?

An application where files can be managed using your operating system's interface. Newer users may be most comfortable with this file management method

Web Protect

?

You can use cPanel's "Password Protect Directories" feature to place a password on one of your site's directories. Only users that you specify will be able to access this directory

Customizable php.ini

?

You can manage all PHP settings with the help of your local php.ini file, such as whether global variables are turned on or the default directory to upload files to when writing upload scripts

CloudFlare

?

Protect your web-site from many forms of malicious activity online including: comment spam, email harvesting, SQL injection, cross-site scripting, credential hacking and DDoS attacks.

Cron Jobs

?

Cron jobs are scheduled tasks that take place at predefined times or intervals on the server. Often, a cron job is a series of simple tasks executed from a script file

Simple DNS Zone Editor

?

This feature allows you to create and delete A and CNAME records for your subdomain names

Advanced DNS Zone Editor

?

Allows you to control how DNS functions. For example, if you want to have a domain point to another IP address and/or domain, add a new CNAME record.

Install PHP PEAR Packages

?

PEAR packages are collections of functions that allow you to perform tasks in PHP.

Install Perl Modules

?

Perl modules are collections of functions that allow you to perform tasks in Perl.

Install Ruby Gems

?

Ruby Gems are collections of functions that allow you to perform tasks in Ruby.

CodeGuard Backup

?

Provides automatic website backup solution via Software as a Service.

SSL/TLS Manager

?

Generates and manages SSL certificates, signing requests, and keys.

SSL Host Installer

?

Creates SSL hosts for domains that are attached to your cPanel account.

SSL

?

Allows to install SSL certificates.

Statistic/Web Stats

Awstats

?

Displays information about who is accessing your website. The information is displayed in graphs and tables, and divided into monthly, daily, and hourly averages

Raw Logs Statistics

?

Raw access logs are text files that contain information about your visitors and what content on your website they have accessed

Error Logs

?

This feature displays the last 300 errors that have occurred on your website. This can be useful for finding and fixing broken links and misconfigured web applications

Bandwidth Stats

?

Displays bandwidth usage information, allowing you to monitor the heaviest traffic times for your site, as well as help you to decide whether you should get more bandwidth

Disk Usage Viewer

?

Shows you how many disk space you are using at the moment

Latest Visitors

?

This function will show information regarding the last 300 people to visit your website

Resource Usage

?

You can view statistics of server resources usage such as CPU, memory and entry processes.

Google Analytics Compatible

?

Fully compatible with Google Analytics and Webmaster Tools.

Logaholic Web Analytics

?

Helps you to analyze the performance of your Website Traffic, Content, Keywords and Marketing.

Scripts

Softaculous Script Installer

?

Helps to install more than 200 different scripts on your website in several clicks. (Full list)

Blogs

?

You can install the following blogs on your site using cPanel script installers: b2evolution, Nucleus, WordPress.

Portals/CMS

?

A content management system (CMS) is a computer application used to create, edit, manage, and publish content in a consistently organized fashion such as Joomla, WordPress, Drupal etc.

Customer Support

?

You can create your own helpdesk and client area.

Discussion Boards

?

Online discussion sites where people can hold conversations in the form of posted messages.

E-Commerce

?

Software which is used for buying and selling of products or services over electronic systems such as the Internet and other computer networks.

FAQ

?

A free, database-driven web-based application for creating and maintaining Frequently Asked Questions (FAQs) on your site.

Hosting Billing

?

Full billing/invoicing applications which are perfect for web hosting resellers and are used to handle clients, orders, invoices, notes and help desk.

Image Galleries

?

Software which allows you to upload images to your website. Your images will be stored onto a server and the individual different types of code will be shown to allow others to view images.

Polls and Surveys

?

Helps you to create some questionnaire and checklist forms.

Project Management

?

Allows you to manage your privileges, calendar, contacts, time card, projects, chat, forum, request tracker, mail client, files, notes, bookmarks, to-do list, reminder, voting, language support.

Site Builders

?

A software which is used to build, maintain and manage your personal or business website.

Wiki

?

A website that allows the creation and editing of any number of interlinked web pages via a web browser using a simplified markup language or a WYSIWYG text editor.

Support Features

24/7 Live Support

?

Our customers are supported 24/7 in the Live Chat.

24/7 Help Desk Support

?

You can browse our knowledgebase, view our latest news and announcements and submit tickets 24/7 at our help desk.

Instant Setup

?

Your account will be setup once it is activated.

Priority Support

?

You get higher support priority and your requests are processed first.

Transfer Assistance

?

Our migration specialists will transfer your hosting account to our servers from any other cPanel based hosting provider.

–

Pricing

1 Month

$7.48
$13.98
$19.98

3 Months

$20.85
$35.85

6 Months

$40.70
$67.70
$113.88

1 year

$47.80
$77.80
$131.80
$215.78

2 years

$83.50
$143.50
$239.50

3 years

$106.20
$201.20
$326.20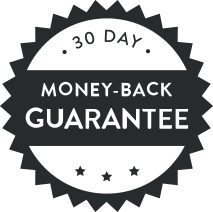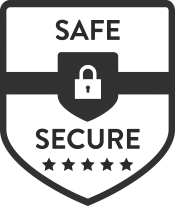 MAKE Your life Easier. Sign Up Today
Get Started Now

Frequently Asked Questions.
How long will it take for my web hosting account to be set up?
All new web hosting accounts are activated in real time, 24 hours a day, 7 days a week. As soon as you've ordered your web hosting we will send you a welcome email containing your account login details.
How long will it take for my new domain name to become active?
Domains are registered as soon as you order them.
Can I buy a domain name, but not buy web hosting?
Yes,you do not have to buy the web hosting when you buy a domain name.
How can I pay for my web hosting account or domain name?
You can pay through Credit/Debit Card, internet banking, Payapl etc., If you face any difficulties in paying the invoice amount kindly contact us we will solve your difficulties.
Can I have a free trial of a web hosting account?
Yes,we provide free hosting trial for one month.
Do I get an invoice?
Yes you will get the invoice.
Do you host adult or warez websites?
No,We don't host such type of website because we our policy doesn't allow such type of website to host in our server because we keep our netwrork clean.Please contact support if you have further questions.
What is the speed of your network?
Our server has a minimum speed of 1Gbps network speed and some of our advanced server have 10gbps network speed.
Can I upgrade my hosting plan at a later stage?
Yes. All accounts can be upgraded. Upgrades will happen the same business day.
Do you put banners or pop-ups on my web pages?
No. We never change or tamper with your website.
Do you monitor your servers?
Yes. Administrators monitor our servers 24 hours a day, 7 days a week, 365 days a year.
What kind of database access do you provide?
Our main shared hosting only allows for MySQL access, though we do have special shared servers that provide PostgreSQL and SQLite, available upon request.
What version of PHP do you use?
We currently offer PHP 5 only. You have the ability to choose between PHP 5.2, 5.3, 5.4, and 5.5.
Can I create mail accounts on my server? What software is included for mail?
All of our servers use Exim to send and receive mail. You can create as much e-mail accounts as you like and with the help of your control panel, you can set up auto-responders, forwarding, aliasing, and any other mail services at the time of requirement.
I already have a domain name. How do I point it to my new account?
Yes you can point the domain on us by updating the name server and inserting the iracks's name server to the domain which you point to us.
Does PuTTY support SSH?
Yes, SSH-1 support has always been accessible in PuTTY, SSH-2 support.